Commercial Mortgage Broker thinks out of the box
Commercial mortgage broker Financial Compound structures an $8 million construction loan for a concrete tilt-up industrial building. The transaction was referred to Financial Compound by a closely held relationship bank, who is unable to fund construction loans at this time.  The borrower has completed all entitlements and permits for the 200,000 square foot facility. The borrower offers good credit, with a net worth excess of $60 million.  With its tilt-up concrete construction and other state-of-the-art features, the building was set to be one of the most robust industrial buildings on the market.
As a credit enhancement, the borrower assigned his life insurance policy to the lender, an innovative solution that helped seal the deal and make the borrower's dream a reality.  The construction loan represents 75% of total project cost, and has an 18 month loan term.  Competitive interest rate given current market fluctuations.  The transaction was easy and quick, thanks to the wealth of experience we have in handling construction loans of all sizes.
Commercial Mortgage Broker obtains Construction Loan
After being referred to Financial Compound by his existing relationship lender, who was unable to provide funding for the construction of an industrial building, the borrower sought out alternative financing options for his project. Despite having good credit, he encountered difficulties obtaining traditional commercial mortgage loans.  Thanks to our expertise in commercial mortgages and ability to leverage a wide range of financing options, we were able to help the borrower achieve his goals for this building project.
What does a commercial mortgage broker do?
In order to secure an $8 million construction loan for a commercial building, a mortgage broker must first assess the borrower's creditworthiness and financial strength. This involves evaluating such factors as the borrower's net worth and personal assets, as well as other collateral that can be offered to secure the loan.  Securing a construction loan for an industrial facility takes careful planning and clear communication with all parties involved.
When arranging a commercial construction loan, it is important to find a reputable lending partner that can offer flexible terms and reliable funding.  At Financial Compound, we are committed to helping commercial borrowers find the financing they need for their projects. Our team has years of experience in commercial mortgage lending, having worked with some of the top commercial real estate developers in the industry.  Luckily the borrower was directed to Financial Compound.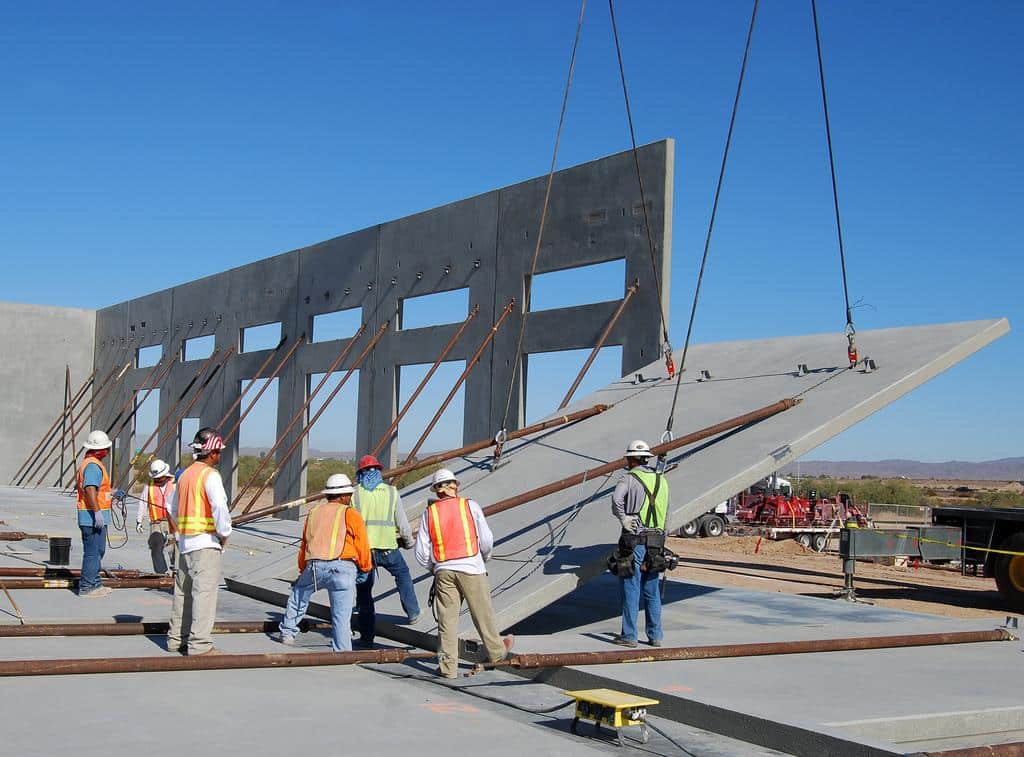 Commercial Mortgage Broker jobs
Being a mortgage broker can be both lucrative and rewarding. As the middleman between lenders and borrowers, brokers play a vital role in the commercial real estate market. They use their knowledge of the market to carefully match borrowers with the right lenders, in order to find them the most suitable loan structure.  Mortgage brokers enjoy the satisfaction of knowing that they are helping people to achieve their dreams of owning a business or property. If you are interested in a career that is both challenging and rewarding, then consider commercial real estate finance.
With Financial Compound on your side, there is no obstacle too big or insurmountable for you to overcome.