Construction Loan Takeout
$17,000,000 Construction Loan takeout for shadow anchored shopping center. This 60,000 square foot center sits across the street from a community college, offering pedestrian traffic to the center.  This loan refinanced a 100% of cost construction loan also obtained by Financial Compound.  The property was still in final construction at the time of loan closing, requiring a significant amount of structuring.  Customizations included an initial funding of $15,750,000 based on a 1.10 DCR (with the interest rate calculated IO instead of with amortization) on signed leases- that is signed but not in occupancy.  The property was 60% leased at loan closing.
The balance of the takeout construction loan was held in escrow to be released for landlord TI/LC obligations. The lender also included an interest reserve. The construction loan takeout was structured as full recourse, with the guarantee burning off to non-recourse within 12 months of loan closing and once a 1.25x debt coverage is achieved. Financial Compound also structured a one time earnup option for an additional 5bps in rate when the borrower hits the homerun anticipated. Despite high takeout construction loan interest rates, the rate on this loan had a 6 handle.  The term is ten years, with three years interest only, followed by 30 year amortization.
Commercial mortgage broker experience
When seeking a construction takeout loan for a new commercial development, it is important to work with a experienced commercial mortgage broker who has the skills and knowledge to successfully manage the complex financing process.  Through careful planning and structuring with the lender, our team at Financial Compound worked tirelessly with the lender to structure the loan in a customized way that allowed us to return all invested capital back to the borrower as part of this refinance.  Overall, this successful project demonstrates our team's ability to navigate even the most challenging commercial finance projects with skill and precision. Altogether, this was truly an impressive feat that demonstrates Financial Compound's unparalleled commercial mortgage broker services at their finest.
Innovative Commercial Real Estate Participants
Looking for a commercial mortgage broker to help finance your next commercial property project?  Look no further than Financial Compound. One of our skillsets is providing construction takeout loans that are designed to meet the unique needs of each individual project. Our team has extensive experience with complex commercial real estate projects, including those that involve shadow anchored shopping centers.
With years of experience and a proven track record, the experts at commercial mortgage broker Financial Compound know how to structure deals for their clients.  Even when faced with challenges that seem insurmountable, Financial Compound usually finds a way to get the deal done.  Financial Compound posesses the unique combination of strong analytics, financial skills, and expert guidance.  These skills can be useful for properly executing a construction-to permanent loan.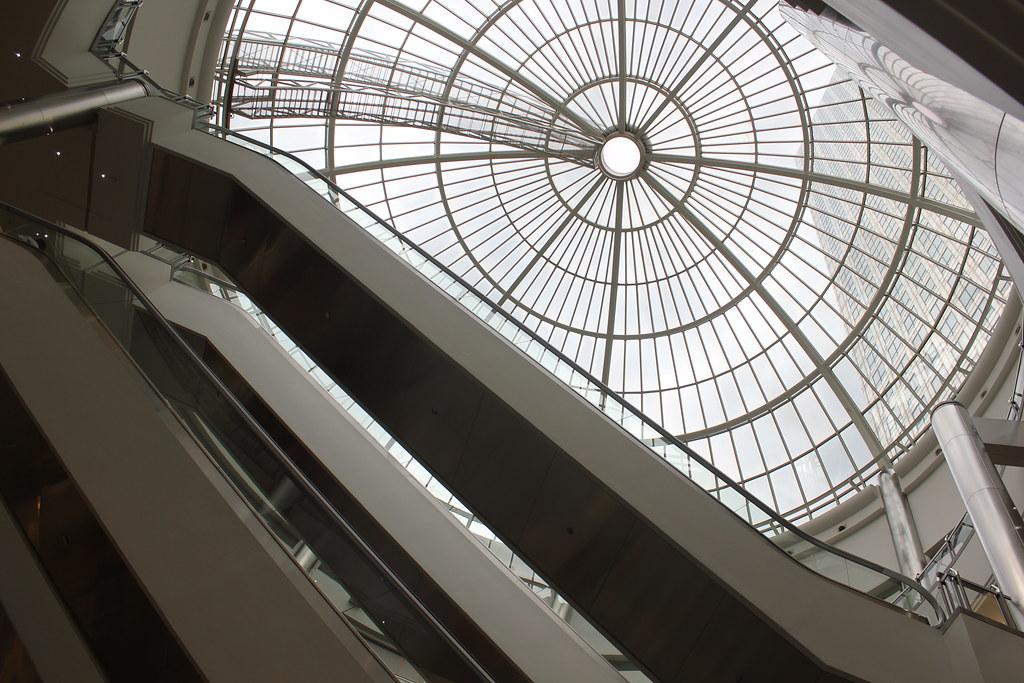 Commercial Mortgage with Holdback for Leasing Costs
This particular transaction required some creative structuring in order to fit all of the involved parties' needs. One key element of this taekout construction loan financing was an initial funding of $15.75mm based on an interest-only calculated DCR.  The team also used escrowed funds to cover future leasing buildouts, ensuring that both parties had peace of mind throughout the entire process.
A construction mortgage loan with a holdback for leasing reserve is typically structured so that a portion of the loan amount is held back by the lender and released only after the property has been leased up to a certain percentage.  This percentage is typically 80-90%. The advantage of this type of loan is that it allows business owners to reduce their upfront costs and increase their chances of success by ensuring that funds are set aside for future tenanting needs, so that the property will be leased before the full loan amount is released. In addition, this type of loan can provide business owners with additional flexibility in terms of how they use the funds from the loan.