Commercial Bridge Loan for Apartments
Commercial mortgage broker Financial Compound arranged a non-recourse commercial bridge loan of $12,750,000, representing 98% of purchase price for the acquisition of four apartment buildings.  This commercial bridge loan comprises four apartment properties located in transitional submarkets in Southern California included the rehab cost and interest reserve budget.  The financing represents 92% of "all-in-cost".  This commercial bridge loan was underwritten based on a 30% increase in pro-forma rents within 6 months of acquisition. Financial Compound's staff researched current rent comparables for the proforma rents.  The loans were for a term of 5 years and an interest rate of 8.10% (interest-only) with a 1% lender fee and 1% exit fee.
Apartment Bridge Loans
Seeking apartment bridge loans, many real estate investors turn to Financial Compound for assistance. With over 25 years of experience working in commercial real estate financing, the team at Financial Compound is well-suited to assist borrowers with commercial bridge loans.  As with this transaction, commercial mortgage broker Financial Compound often includes a detailed budget for rehab and interest reserves included in the financing package, minimizing the amount of cash equity required of the borrower.  Additionally, Financial Compound's team thoroughly researched local rent comparables to ensure that estimated proforma rents were accurate and appropriate for these properties in order to provide the analytical framework and underwriting comfort to fund 92% of project cost with competitive commercial bridge loan rates.
Recognizing the need for fast financing to acquire the buildings, Financial Compound quickly arranged a commercial bridge loan that would allow the developer to move forward with the purchase. Thanks to this timely financing solution, the developer will be able to complete their renovation project and successfully restore these properties with modernized amenities that will appeal to today's renters.
Commercial mortgage broker Financial Compound
Financial Compound routinely arranges these extremely competitive loan terms and meets the investment requirements.  Looking for commercial mortgage brokers who specialize in commercial bridge loans in transitional submarkets can be a daunting task.  However, when properties represent a great opportunity for investment, as they are situated in transitional submarkets and boast strong potential for rental growth leave it to Financial Compound to get 'er done and assist their clients to maximize potential ROI.  For a seamless experience, many savvy real estate investors turn to Financial Compound for their commercial bridge loans.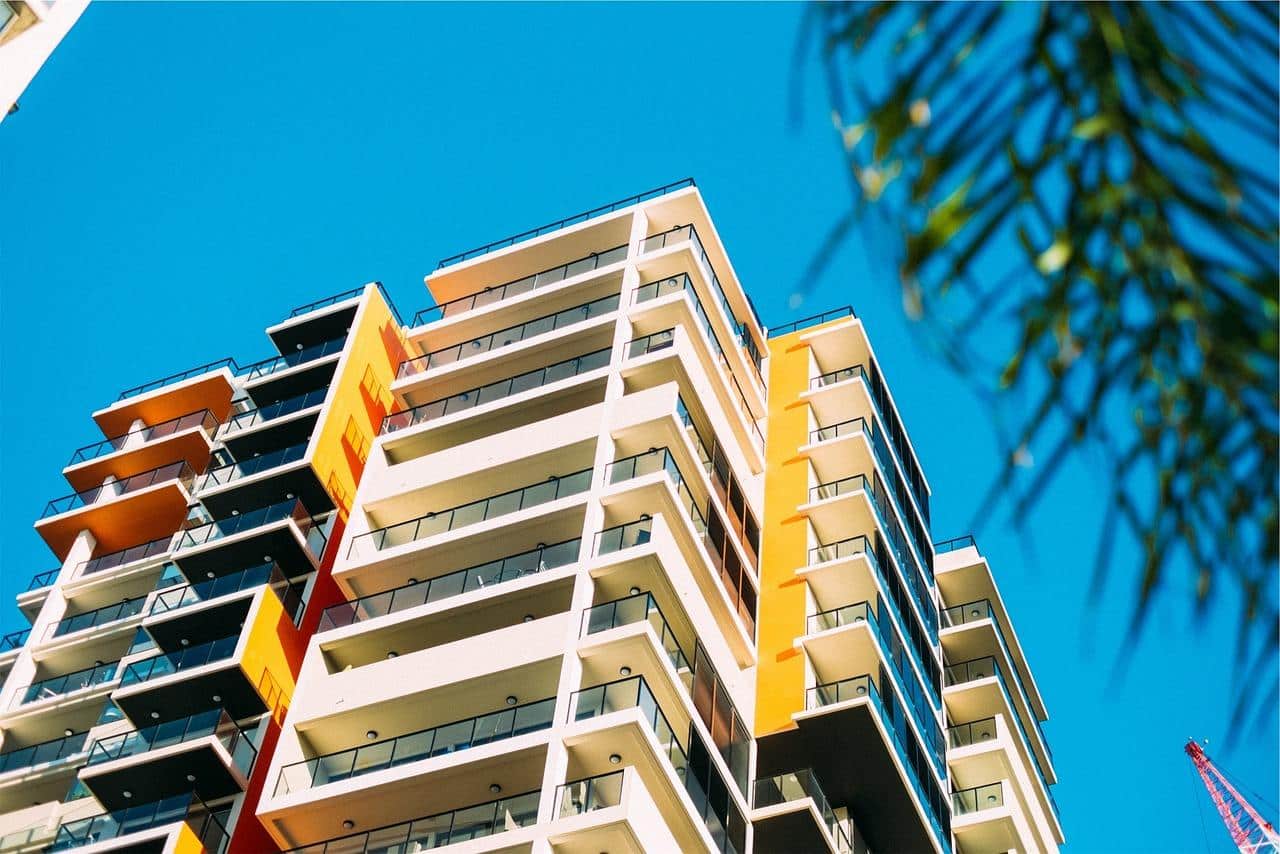 As a leading commercial mortgage broker, Financial Compound is well-known for helping business owners and developers secure the funding they need from commercial bridge loan lenders to pursue their ambitious real estate projects.  This type of commercial bridge loan is becoming increasingly popular in today's competitive real estate market, as it offers quick access to capital and allows business owners to take advantage of attractive investment opportunities as they arise. With our expertise and industry connections, we are able to help our clients navigate this complex process with ease, providing them with the funds and guidance they need for smoothe execution.
What is a Bridge Loan?
A bridge loan is a short-term loan that is used to finance the purchase of a property until longer-term financing can be obtained. Bridge loans are typically used when a property is being purchased and before the borrower qualifies to secure permanent financing. The loan is paid back when the property is sold or when the borrower secures permanent financing. Benefits of a Commercial Bridge Loan include (1)  You can finance the purchase of a property quickly.  (2) Bridge loans are oftentimes easier to qualify for than traditional loans because they are based on the value of the property rather than your credit history.  (3) You can use the equity in your property as collateral for the loan.